Wintering range of western yellow wagtail Motacilla flava in Africa and Europe in a historical perspective
Abstract
Over the past few centuries, some subspecies of the western yellow wagtail Motacilla flava have shown changes in their reproductive ranges. The aim of this research is to verify if changes have occurred also in the wintering range of the species in Africa and Europe from 1848 to 2017. The data, collected through the consultation of over 840 bibliographic sources, 184 travel reports, 38 databases (including 25 relating to museum collections) and some website, shows an expansion of the wintering range to the north. The analysis is also extended to the single subspecies (flava, iberiae, cinereocapilla, flavissima, thunbergi, pygmaea, feldegg, beema, lutea, leucocephala). The factors that can affect the conservation of the species during wintering are examined and the oversummering range of Motacilla flava in sub-Saharan Africa is also discussed.
Downloads
Download data is not yet available.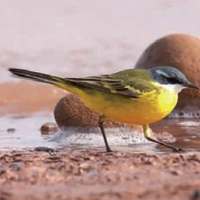 Info
Keywords:
Europe, Africa, Sahel, climate change, northward range expansion, farmland expansion, agrochemical impact, oversummering in sub-Saharan Africa
Statistics
Abstract views:

762



PDF:

213

APPENDIX:

55
How to Cite
Ferlini, F. (2020). Wintering range of western yellow wagtail <em>Motacilla flava</em&gt; in Africa and Europe in a historical perspective. Rivista Italiana Di Ornitologia, 90(1). https://doi.org/10.4081/rio.2020.430
Copyright (c) 2020 the Author(s)
This work is licensed under a Creative Commons Attribution-NonCommercial 4.0 International License.